Classic '90s television festival returns to Milton Keynes
This festival showcasing the ubiquitous 1990s sitcom returns this Summer.
Tuesday, 4th May 2021, 4:20 pm
FriendsFest returns to Milton Keynes between August 20 to 30 offering set tours and much more for fans of the famous comedy series.
Areas of Willen Lake will be taken over by tributes to Friends, the absurdly popular US TV series.
Props from the beloved sitcom have been retained and guests are offered the opportunity to visit and tour the iconic sets from the series. This includes grabbing a coffee at Central Perk, visiting Monica's apartment ,or dropping by Joey and Chandler's place complete with the famous corridor.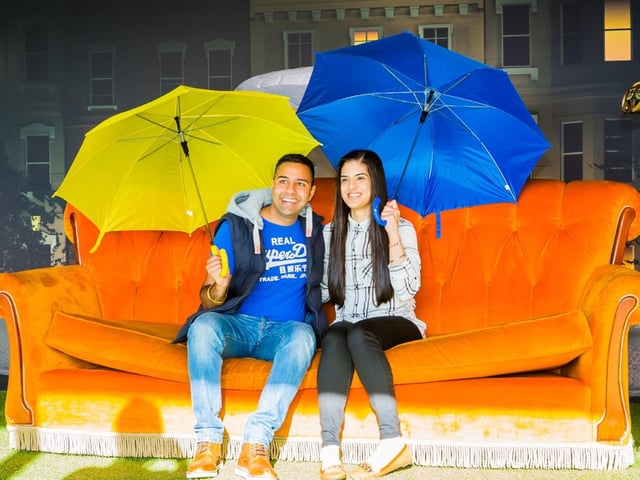 FriendsFest
Fans will be treated to a host of incredible digital photo op experiences, including the iconic 'Could I BE wearing anymore clothes' moment. Guests can try on all of Chandler's clothes just like Joey (just make sure you don't do any lunges!).
There will also be a newly created green screen GIF booth, allowing fans to create their very own Friends themed GIFs including the infamous Turkey Head dance and the New Year's Routine.
There are even more activities on the schedule, including an interactive Friends quiz and themed food and drink. Fans will also be able to kick back and relax in the sunshine while watching some of the best moments from the TV show they are already immersed in.
There are 18 photo opportunities, and organisers have figured out a way for fans to have their photographs taken, all without having to hand a phone or a camera to anybody. Photos will be taken and then uploaded to a personalised 'dashboard'.