Cobra MK-ai! New Karate dojo set to open in Milton Keynes
Hit Netflix show Cobra Kai has put karate back in the spotlight as it brings 80s classic Karate Kid back into the mainstream.
Friday, 16th April 2021, 4:44 pm
Now karate is getting a boost locally with the news that a new dojo is set to open in MK.
MK Shotokan Karate Academy (MK SKA), is opening a new dojo at Galley Lane Farm on the south side of Milton Keynes
Keith Lambourne established MK SKA back in 2015. For the last six years, the Academy's training sessions have been held in local school halls in Bletchley and Tattenhoe. Now MK SKA has moved into its own building.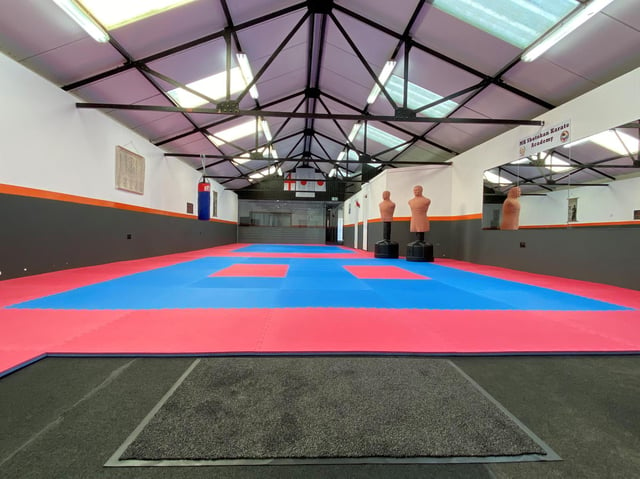 The new MK Shotokan dojo
The dojo has a fully matted floor as well as all the training aids a karate-ka will need to get the most out of their training, whether they are a beginner or a black belt. Keith said "We are really looking forward to welcoming our existing and new students into our dojo after lockdown, and now we have our own venue we are able to offer more classes to suit the needs
of all our students – from beginners to winners."
He continued "For example the Academy has always been popular with families, but having our own dedicated venue has enabled us to start a class for five – 10 year olds every Saturday morning, and a senior grades class on a Thursday night. This is just for starters. We now have the flexibility to run to suit most people, from beginners to senior grades as well as training for those who want to enter competitions."
MK SKA is affiliated to the JKS England and in turn, associated to the EKF and WKF so there are loads of opportunities to train with some of the best karate-ka in this country and from Japan where the JKS headquarters are located.