Milton Keynes deputy mayor encourages members of BAME communities to accept their Covid jabs
The man who will soon be the mayor of MK has urged all members of BAME communities not to be nervous of the Covid vaccine.
Tuesday, 23rd March 2021, 11:48 am
Updated
Tuesday, 23rd March 2021, 11:48 am
Deputy Mayor, Councillor Mohammed Khan received his first vaccine at the weekend.
He had shared a photo of himself having the jab to show other people that they don't need to be apprehensive or worried.
Cllr Khan reported having a "slightly sore arm and a mild headache" afterwards.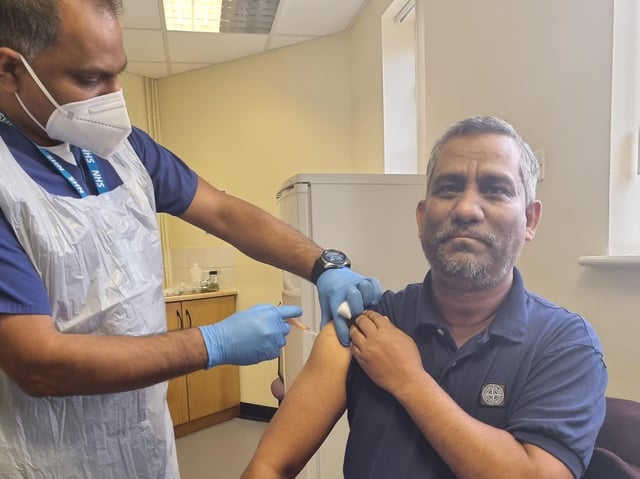 Cllr Khan receives his Covid vaccine
He has previously been involved in encouraging members of the BAME community to have their vaccines when the time comes.
The government has expressed concerns about the low uptake amongst BAME communities and the Royal College of GPs has called for a nationwide campaign, backed by faith leaders and prominent BAME public figures, in a bid to increase vaccine take-up.
Cllr Khan is concerned that the rumours about the vaccine are putting off older, more vulnerable people from the Bangladeshi and Hindu communities.
He said: "Fake news is saying the jab contains a meat substance. This is completely untrue. It is circulating as fake news and is putting some older people off from getting vaccinated."